Kimberley Economic Forum 2021
Wednesday 18th, Thursday 19th, Friday 20th August 2021
Kununurra, Western Australia
The Kimberley Economic Forum is a partnership between the Chambers of Commerce in the East Kimberley, Derby and Broome, facilitating conversations and networking between trade organisation's, government agencies, investors, industry and media. This event is key for any economic development in the Kimberley region.
2021's Kimberley Economic Forum "Looking North" is an exciting line up of what's happening in the in the heart of the Kimberley. #LookingNorth #KEF #Kununurra #Kimberley. The Forum will be held in various locations across the vast and stunning East Kimberley allowing you to experience first hand what all those presentations in the past have been about.
#OrdRiver #LakeArgyle #ElQuestro
Join us for:
🍹Sunset cocktails at an iconic venue on the mighty Ord River
📛Two days of interactive forum in Kununurra with break out sessions at:
🏨A world famous resort and spectacular gorge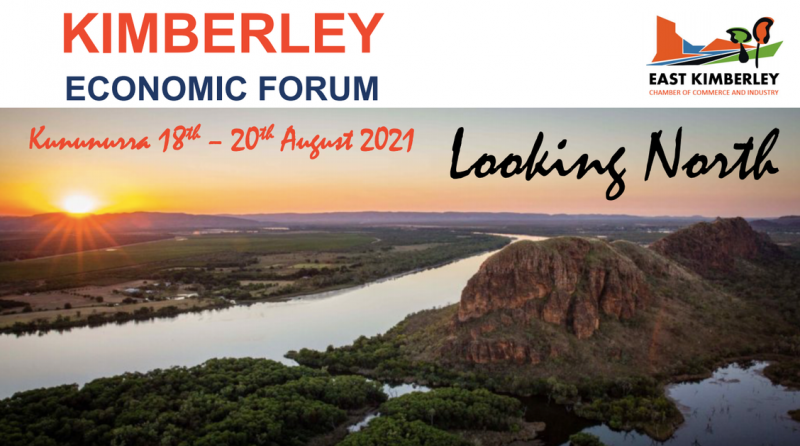 🌾Exploring Ord Stage 1 & 2 – the food bowl of the North
(growing in between the sandalwood)
🌊The expansive inland sea – Lake Argyle
🦐The home of the spirit of the tropics accompanied by soon to be local prawns
🍽️A majestic star studded evening tasting sensation overlooking the massive Elephant Rock (refer to photo), accompanied by locally brewed award winning spirits and home grown musicians.
Watch this space for further details, sponsorship and expo options and an amazing array of side tour options.
#KEF #KEF2021 #KEF2021EK #LookingNorth #totallylocaly #theEKlocalway #EKalltheway #dontstrayfromtheEK #shoplocalEK #eatlocalEK #spendlocalEK #enjoylocalEK #shoplocalEK #KimberleyGotTalent #OrdTogetherKEF 2021 Save the date
PS: This will be the best tax deduction your business ever makes in 2021. #KEF #LookingNorth #LimitedTickets