Board Members
Executive and Staff
---
President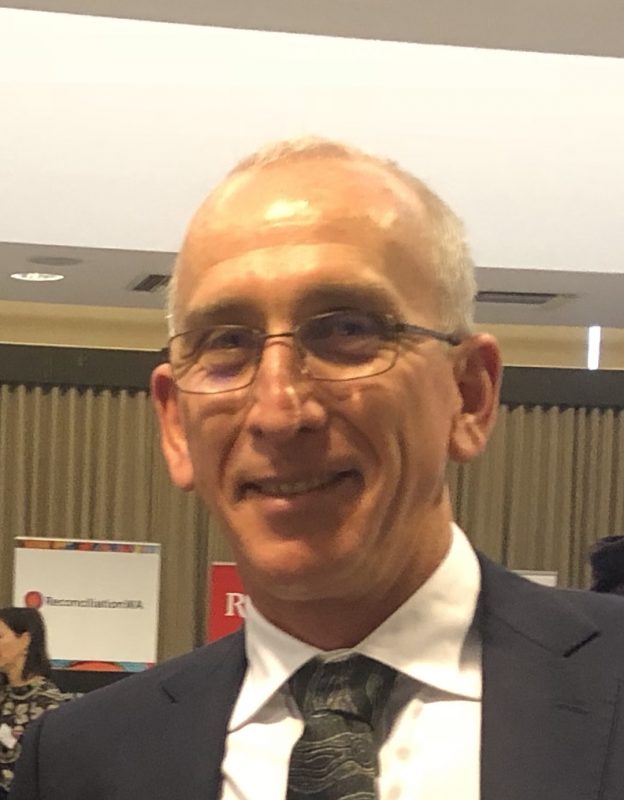 Steve Sharpe
Steve is a long term East Kimberley local who has recently returned to the area after some time away from the Kimberley.
Steve's family moved to Lake Argyle in the mid 1970's and his working life began as a fisherman on Lake Argyle. As the fishing industry declined, Steve dabbled in tourism and founded Lake Argyle Cruises which quickly grew to become one of the largest tourism operations in the Kimberley at the time.
Steve is a past shire councillor, Rotarian, KVC Board member, inaugural ANW board member and founding member of the East Kimberley Sea Search and Rescue group.
As the Manager of Regional Transition and Business Development for Rio Tinto in relation to the impending closure of the Argyle Diamond Mine, Steve works with the local business community and Traditional Owners to assist in minimising the impact of the mine's closure on the region.
Company: Argyle Diamonds
Phone: 0417 181 119
Email: [email protected]
---
Vice President
Wayne Paul
Business: Kimberley Agricultural Investment
Phone: 0407 664 602
Email: [email protected]
---
Treasurer
Amanda McLean
Business: Ord Machining
Phone: 0891 683 228
Email: [email protected]
---
Secretary
Rob MooreRob Started working in Kununurra in September 2018 as the Production Manager for Quintis Forestry Ltd, managing the Primary Processing Centre and live in Kununurra with his family. Rob has worked internationally in various Production Management and Maintenance roles, experiencing a wide range of diverse cultures. Rob's main focus is engaging with Customers, Growers & Investors ensuing they receive quality Sandalwood products with excellent customer service and support.
Business: Quintis
We at Quintis recognise that whilst working in a remote regional location we need to be involved at many areas of the community and as a result Rob engaged with the EKCCI and soon became a board member.
Phone: 0466 673 781
Email: [email protected]
---
Board Members
Allan Wedderburn
Allan has lived in Kununurra since January 2000, after relocating from South Africa and becoming naturalised. Initially working in the civil engineering / project management industry, since 2003 Allan has worked with Aboriginal groups across the Kimberley and Pilbara, including, recently as CEO of MG Corporation, either as an employee or as a sole trader.
As a long term Kununurra property owner, business owner, employee and or employer, Allan has a vested interest in the success of the region, including active participation regarding community issues. Allan is also on the board of Kimberley Animals Nature and Education (KANE), and until recently was on the boards of Kimberly Community Legal Service (KCLS) and Kimberley Group Training (KGT). Allan established the inaugural artists trail (PATH) for the Ord Valley Muster in 2019
Allan is passionate about our natural and built environment, including liveability and beautification of the region, acknowledging that sustainable development and growth of the region is required. Allan is known for and continues to actively advocate for issues that impact on the East Kimberley.
Business: Red Spinifex
Phone: 0410 492 782
Email: [email protected]
---
Jill Williams
While travelling through the Kimberley Jill and her partner recognised the potential of the region and moved to Kununurra in 2009 to set up their drilling business.
Jill has over 30 years experience in business management, owning and operating a variety of businesses across the agricultural, hospitality, construction and wholesaling sectors.
Jill has been an EKCCI board member for 9 years, and past President from to 2015 to 2019. She currently also holds positions on the East Kimberley Marketing Group Committee, Kununurra Liquor Accord, and Water Corporation Customer Advisory Panel.
Jill is a qualified Lead Auditor to International Standards for Quality, Environmental and WHS Management Systems. As the Director of Risky Business Solutions, she works with regional businesses to develop business management and compliance systems to management operational risk, and increase their competitive advantage in the market place.
Business: Risky Business Solutions
Phone: 0418 898 525
Email: [email protected]
---
Kerry Robertson
Business: Kununurra Home Hardware
Phone: 0429 500 535
Email: [email protected]
---
Matt Green
Matt grew up in Kununurra, after pursuing Architecture at University of Western Australia and completing an Advanced Diploma of Building and Construction he returned to the region.
As the Project Manager for Kimberley Green Constructions Matt works closely with Department of Finance, Department of Communities, local businesses and corporations located in the Kimberley. Matt has managed multiple projects for community stakeholders within the Pilbara, West and East Kimberley focusing on local engagement and regional building development for the past 7 years.
Matt brings a variety of knowledge to the board in the areas of construction, infrastructure, remote aboriginal communities, training and apprenticeships, supply and procurement for small business. Matt is a past DFES Volunteer and current Member of Master Builders WA and Housing Industry Association. Being a board member of EKCCI provides an opportunity to develop the regional economy, increase opportunities for local businesses and improve liveability for the community.
Business: Kimberley Green Construction
Kimberley Green Constructions was founded in 1993, with the aim to become recognised as the Building and Construction Specialists in the Kimberley. After 27 years and hundreds of projects later our dedicated team of highly experienced staff can offer complete piece of mind on commercial and residential projects.
We offer a full range of services including new construction, renovations, maintenance and quotations. Our craftsmanship has made Kimberley Green Constructions an award winning company, taking out Best Country Home, Best Kimberley Home along with awards of excellence in bathrooms, kitchens, plumbing, cabinetry, building sustainability and environmental awareness.
Based in Kununurra, we live and work within this community and substantial investment has been made to minimise the difficulties associated with building in remote areas so that we can deliver on time, innovative, cost-efficient, quality construction solutions for both small and large scale residential and commercial developments across the Kimberley.
Phone: 0447 399 746
Email: [email protected]
---
Tara Stigwood
Tara started working in Kununurra in November 2016 as the Retail & Community Manager for Horizon Power and relocated her family to Kununurra permanently in October 2017.
Tara has worked for Horizon Power for 10 years with the first seven years at the Bentley office handling ombudsman complaints, assisting with the management of the contact centre, working closely with Remote Aboriginal Communities to roll out the advanced pre-payment meters and coordinating the Economic Regulation Authority audits for the Metering and Billing Operations within Horizon Power. Tara's previous experience was in the Real Estate & Finance sector.
Tara's main focus now is managing customer service levels as well as community and stakeholder engagement for the East Kimberley. Tara has an unwavering commitment to providing the best customer service to the East Kimberley residents with the ability to build productive relationships and resolve complex issues. Tara is also passionate about seeing the East Kimberley economy thrive which is why she has jumped at the opportunity to join the EKCCI board.
Business: Horizon Power
Phone:  08 6310 1000
Email: [email protected]