Board Members
Executive and Staff
---
President
Amanda McLean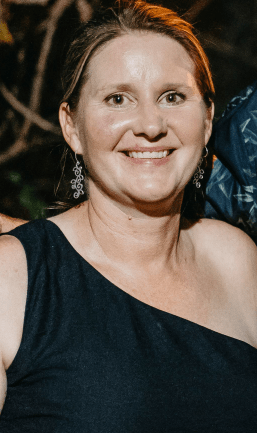 Amanda has lived in Kununurra for more than 20 years.  She has worked in small business and local government prior to becoming self employed in 2009.
Together with her husband Phil, Amanda is a managing director of Ord Machining and Ord Agricultural Equipment in Kununurra.
Amanda has three children who all attend East Kimberley College.  She has been involved in many sporting clubs and was a board member of the Ewin Early Learning Centre for many years.
Amanda has been a board member of the East Kimberley Chamber of Commerce for 4 years and has recently moved from the role of Treasurer into President.  As a rate payer and a business owner, together with raising a family in the East Kimberley Amanda has a firm interest in the region growing strong from both an economical and livability perspective.
Business: Ord Machining & Ord Agricultural Equipment
Phone: 0417 981 041 Email: [email protected]
---
Vice President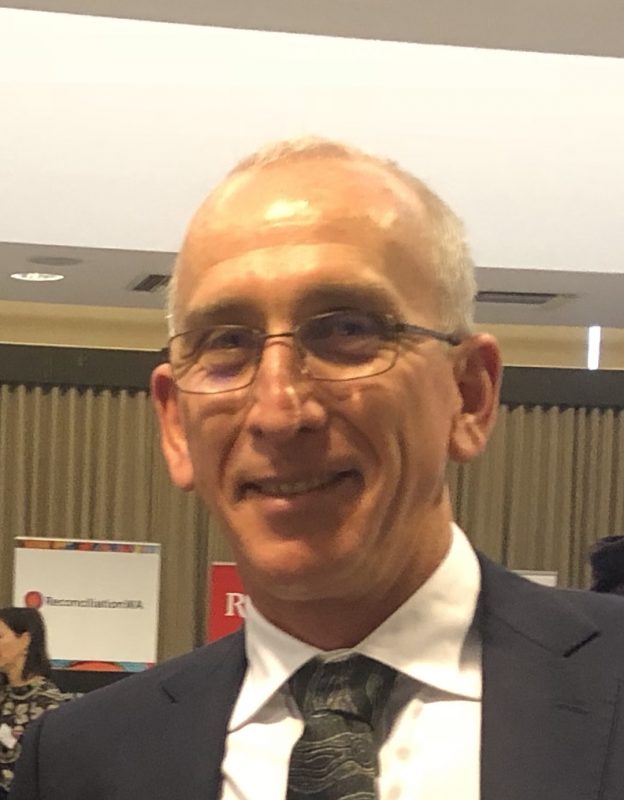 Steve Sharpe
Steve is a long term East Kimberley local who has recently returned to the area after some time away from the Kimberley.
Steve's family moved to Lake Argyle in the mid 1970's and his working life began as a fisherman on Lake Argyle. As the fishing industry declined, Steve dabbled in tourism and founded Lake Argyle Cruises which quickly grew to become one of the largest tourism operations in the Kimberley at the time.
Steve is a past shire councillor, Rotarian, KVC Board member, inaugural ANW board member and founding member of the East Kimberley Sea Search and Rescue group.
As the Manager of Regional Development for Rio Tinto in relation to the Argyle Diamond Mine Closure project, Steve works with the local business community and Traditional Owner business owners to assist in minimising the impact of the mine's closure on the region.
Company: Argyle Diamonds
Phone: 0417 181 119
---
Treasurer
Lisa Spackman
Lisa has lived in the East Kimberley since 1989, owning various businesses and raising 3 children in this time.
Currently Lisa is the Director of her company that runs Kimberley Croc Motel, Kununurra Commercial Laundry, and the newly established Phoenix Plaza.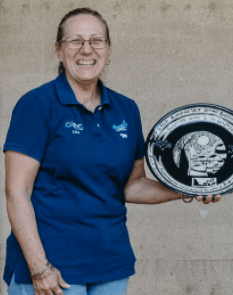 Hospitality and customer service are her focus.
Having been involved with many and varied committees and boards over the years, Lisa joined the East Kimberley Chamber of Commerce and Industry board again after a long hiatus.
Lisa is a firm believer of the East Kimberley region and the opportunities that it offers to all, from a small home-based business to large scale industry. Kununurra will inevitably grow and provide scope for all as a wider community.
Business: Kimberley Croc Motel, Kununurra Commercial Laundry & Phoenix Plaza.
Phone: 0407 682 183 Email: [email protected]
---
Secretary
Kerry Robertson
Kerry moved to Kununurra in 2003 with her husband, who was working as a helicopter mustering pilot.
She has raised and home schooled her four children in Kununurra and was an active member of the Kununurra Home School Co-op.
In 2008 they started Ord Valley Hay, and in 2009 they brought Kununurra Home Hardware. In 2016, they brought a second retail business, Shelf Supply – Camping Clothing & Rural Supply. Kerry's back ground qualifications are in finance, she was assistant branch manager of the ANZ bank, and focused on managing lending for small businesses.
Kerry is passionate about supporting small businesses and their role in strengthening the local economy. She welcomes the opportunity to support her community through being part of the EKCCI.
Business: Kununurra Home Hardware & Camping Clothing & Rural Supply- Shelf Supply
Phone: 0429 500 535 Email: [email protected]
---
Board Members
---
Jaclyn Rawlings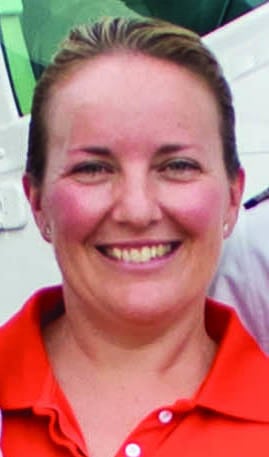 Jaclyn initially moved to Kununurra with her husband in 2006 who was working as a seasonal pilot.
Previously, Jaclyn studied and worked as a Graphic Designer and Production Manager in Melbourne before relocating back to Kununurra to start a new aviation/tourism business, Kimberley Air Tours in 2010. Her role now includes managing marketing, accounts and hr.
Jaclyn believes the East Kimberley has created the ultimate grounding and backdrop to raise their three children, all born in Kununurra of which two attend East Kimberley College.
Jaclyn is passionate about providing the best in customer service, creating a safe working environment for their team and providing ultimate air tour experiences for their customers so they walk away having the best experience possible.
By joining the EKCCI, Jaclyn is excited to work alongside other enthusiastic and motivated individuals from other sectors to help build and support the community to be the best it can be.
Business: Kimberley Air Tours
Phone: 08 9168 2653Email: [email protected] 
---
Dylan Hearty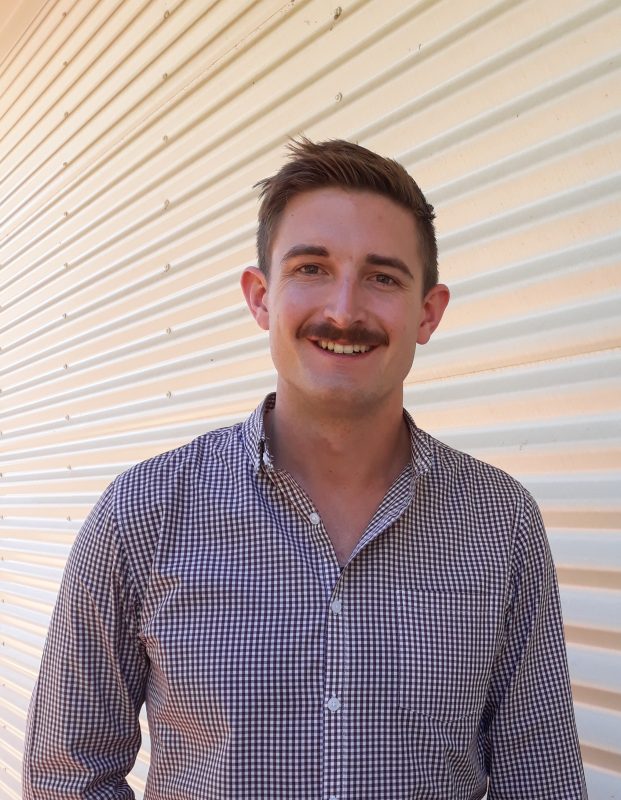 Dylan is a relatively new addition to the Kimberley community after moving to Broome in 2017 and Kununurra in 2019.
A mechanical engineer by training, Dylan worked as a consultant across a broad range of industry sectors before moving into a marine renewable energy start-up. Following the relocation to Broome (and a short stint doing FIFO to Wales, UK), Dylan entered the Public Service at the Kimberley Development Commission, first focused on maximising the participation of Kimberley businesses in State Government contracts, and then moving into a Director role for Economic Development.
Dylan now works in the Customer Solutions Division of Horizon Power, managing a variety of renewable energy projects throughout the State.
Dylan is also committee member of APEX Kununurra, Fair Game Australia, and the Lake Kununurra Barramundi Stocking Group (+ a new dad).
Through his volunteering and professional work, Dylan aims to help grow what the East Kimberley has to offer as a place for business to thrive, raise a family, and be part of a vibrant, inclusive, and safe community.
Business: Horizon Power
Phone: 0403 845 569  Email: [email protected]
---
Bobby  Henggeler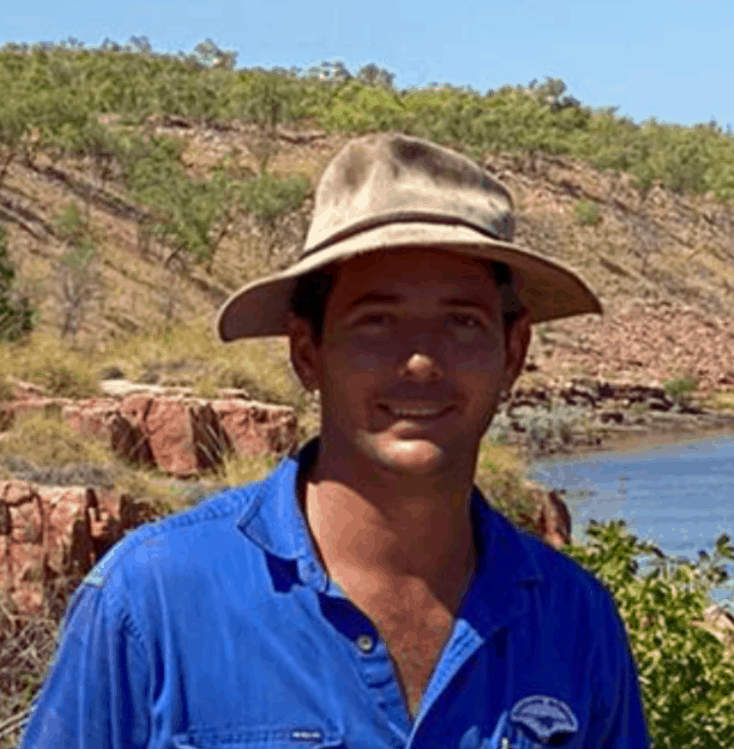 Robert (Bobby) Henggeler was born and raised in the Kimberley, growing up on Kachana Station a small family run pastoral station near Kununurra.
Home-schooled in Kimberley school of the air and Schools of isolated and Distance Education allowed Bobby to grow up in the outdoors.
Later moving to Kununurra Bobby started an apprenticeship and successfully completed qualifications to become a Licenced Aircraft Maintenance Engineer. Moving away for a few years to Perth he gained skills and experiences working for various aviation companies at Perth's Jandakot and International airports.
2012 saw Bobby return to Kununurra and work as a sole trader contracting his maintenance services to aviation Businesses in the East Kimberley, complete his pilot licence for both fixed wing and helicopter and now spends his time and energies between Kununurra and Kachana station.
With no intention of leaving the Kimberley, Bobby is passionate about the opportunities the region offers. Involved in various clubs and committees with the aim to serve and promote our Community.
Business: Kachana Aviation
Phone: 0404 555 396   Email: [email protected]
---
Darren Fulcher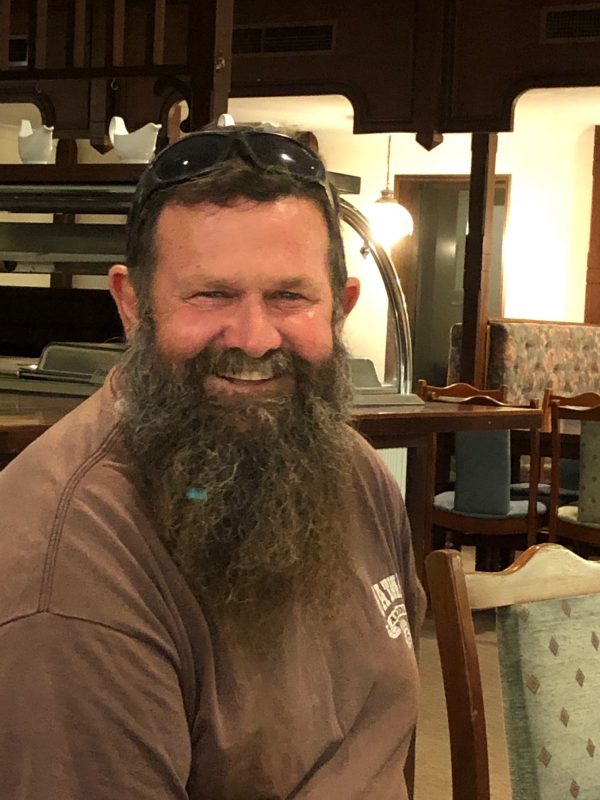 Darren has lived in the East Kimberley for over 30 years.
Darren was drawn to the Kimberley due to the building and development potential of the region. After settling into the area, Darren established DE Carpenters – Registered builder. DE Carpenters has completed many commercial and residential projects in Kununurra and the East Kimberley.
A keen swimmer, Darren is on the Lake Argyle Swim committee and a Life Member of the Magpies Football Club.
As a business owner and long term resident, Darren has a strong interest to promote the region to its full potential. The opportunity to join the EKCCI board allows him to follow his interest and be involved in the development of the area.
Business: DE Carpenters Pty Ltd
Phone: 0408 682 190 Email: [email protected]
---
Prue Jenkins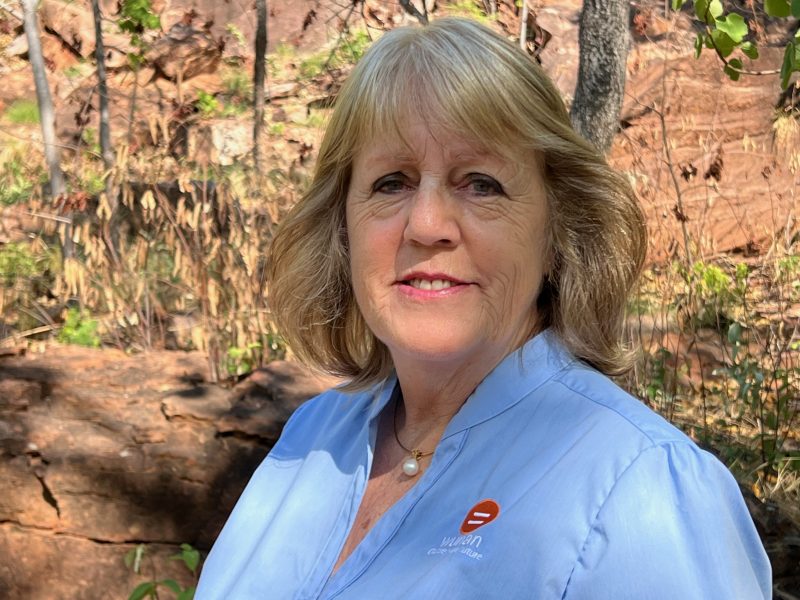 Prue has lived and worked in regional Western Australia for over 30 years and has a real connection to, and understanding of the priorities and needs of regional communities. Her career has focused on providing transformative leadership, people empowerment and steering organisational culture. She has experience working at executive level across the Kimberley, Pilbara, Goldfields and Wheatbelt. She is well connected to government, industry and community sectors and has a passion for overcoming the challenges of delivering strategic initiatives and relishes the opportunity to work in partnership to develop innovative solutions.
Prue has been leading the Muresk Institute, as General Manager, to realise its vision to become a multi-tenanted skills hub for modern agriculture. She is excited to return to the Kimberley and take on the role of CEO of the Wunan Foundation which operates with a clear purpose and strategy to drive long-term socio-economic change for Aboriginal people. Wunan has a strong philosophy of empowerment; support services are focussed on leadership, education, employment, housing and health.
Business: Wunan Foundation
Phone: 0499 997 940 Email: [email protected]