International Women's Day Breakfast 2021
The EKCCI is hosting an International Women's Day Breakfast to celebrate women and their achievements in our Community.
Plea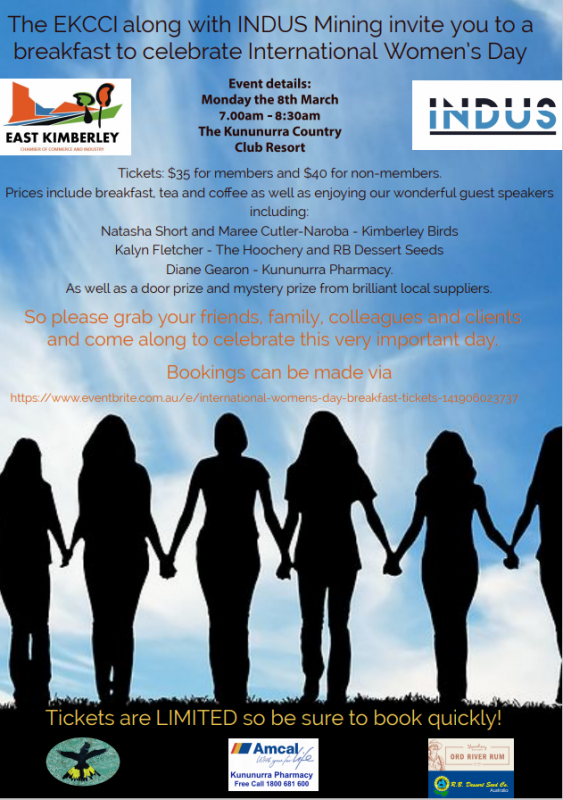 se join us for breakfast on the morning of March 8th to celebrate International Women's Day and particularly the achievements of women in the East Kimberley region.
Sponsored by INDUS Mining, we welcome you to come along and enjoy a lovely breakfast and delicious coffee and network with other women in our wonderful community.
The event will be held at the Kununurra Country Club and we will hearing from a number of guest speakers including:
Natasha Short and Maree Cutler-Naroba
– Kimberley Birds
Kalyn Fletcher
– The Hoochery and RB Dessert Seeds
Diane Gearon
– Kununurra Pharmacy.
The International Women's Day 2021 theme is #ChooseToChallenge – because from challenge comes change.
Tickets are $35 for members of the EKCCI and $40 for non-members.
Prices include breakfast, tea and coffee as well as a variety of prizes from brilliant local suppliers.
So please grab your friends, family, colleagues and clients and come along to celebrate this very important day.