New WA Border controls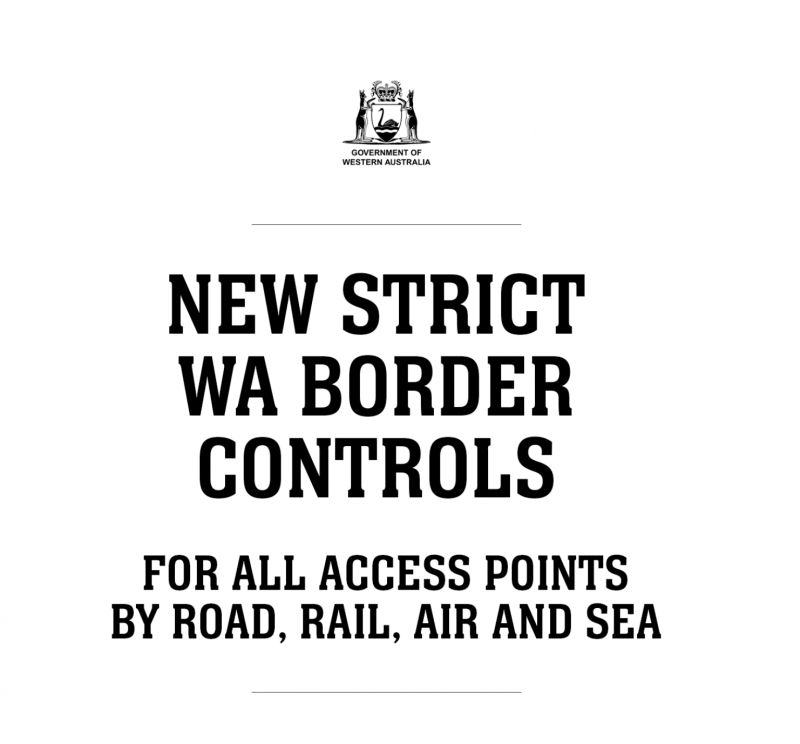 "From 1.30pm on Tuesday, 24 March, Western Australia will implement strict border controls for all access points – by road, rail, air and sea.
Unless exempted, arrivals from interstate WILL be ordered to self-isolate for 14 days.
This will be enacted through a formal declaration under the Emergency Management Act.
Exemptions will apply to essential services and essential workers, including health and emergency services, defence and policing, mining industry workforces, flight crews and freight of essential goods, via ports and trucks – with strict guidelines in place to monitor and manage this."