Kimberley's Wedding Plans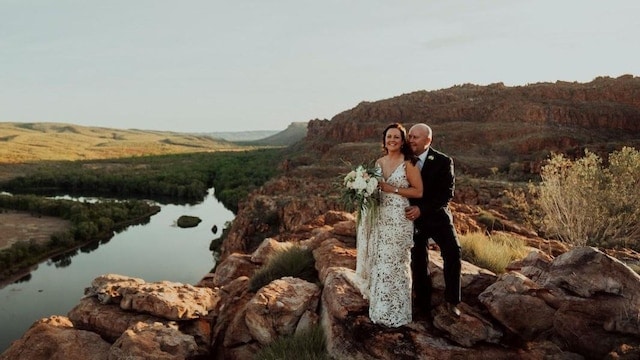 The stunning red dirt landscape of the Kimberley ranges or cool blue of Lake Argyle is the perfect contrast to a flowing white dress, perfectly coiffed hair and flowers in a bouquet or boutonniere.
A wedding in the East Kimberley is a dream for many, but planning the big day in a remote and unfamiliar location could be hell enough to turn a doting fiancee into a bridezilla.
But one Kununurra businesswoman has set out to simplify the experience and attract a larger slice of the $2 billion dollar industry to our backyard.
Kununurra-based photographer and marketing professional Landi Bradshaw, pictured right, created kununurra weddings.com.au, a new business listing website for nuptial service providers and vendors in the East Kimberley.
Read the full Broome Advertiser article – click here