Kimberley Way Workshops to enhance regional customer service delivery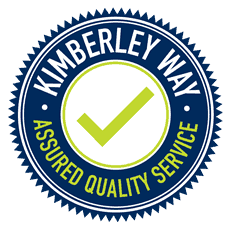 Are you looking for ways to enhance your customer service? The Kimberley Way 'Assured Quality Service' is a free, basic entry-level training program that is designed to encourage all businesses across the Kimberley to strive for the very best in customer service delivery. All customer focused- businesses will benefit from this free training program.
The course covers the essentials of delivering quality customer service either face to face, by telephone, email and social media techniques for any industry so that customers have memorable experiences with every business they encounter as they visit, live and work in our wondrous region.
The program takes approximately 2 hours to complete, is aligned with national course content on this topic and is industry recognised in the Kimberley region. All course participants will be issued a certificate of attendance on completion and an accreditation sticker that can be proudly displayed at their workplace. The program will be available to compete online  from the 1 December 2019  at the Regional Development Australia Training page. Workbooks are available for those unable to access the internet.
Free, face to face facilitated workshop training will be undertaken across the region, the first of which will be:
Derby
Tuesday 10 December 4.30 – 6.30pm @ Winun Ngari Corporate Office
Wednesday 11 December 8.30 – 10.30am @ Spinifex Hotel, Clarendon Street
Broome
Thursday 13 December 1.30 – 3.30pm and 4.30 – 6.30pm @ Broome Lotteries House
Registration for these events is required – events are listed on RDA Kimberley Facebook page or via Event Brite (search appropriate township).
Further townships training workshops dates will be advised shortly, and Regional Development Australia will be conducting additional training workshops across the region in 2020 before the start of the main tourist season.
For more information please contact Danelle Dowding at [email protected]
Visit website – click here